What difficulties have you experienced during the Covid-2019 epidemic? How does the global pandemic affect your company's business?
Ksenia Drozdova, Deputy CEO, Head of Business Development, RSCC:
Being the operator of satellite communications, RSCC has to ensure 24/7 operation of its technical aids under any conditions – the period of emergencies increases subscribers' sensitivity to quality communications by several times worldwide. Now that the subscriber is accustomed to a certain level of HD or UHD television content consumption and receives 100 Mbps web traffic, they're unwilling to compromise and poorly susceptible to the arguments of higher network loads. It's safe to say that the pandemic has taken the traditional question posed by any corporate investment committee to the next level, making it more acute, such as the short-term price of capex savings and the company's ability to achieve its target under extreme conditions. The pandemic is a recent phenomenon that has unveiled all vulnerabilities in overground and satellite telecommunications networks like no other, it's a major test for the qualifications and creativity of all operating business units. We're proud to say that RSCC has proven to be 100% ready to operate in the current context.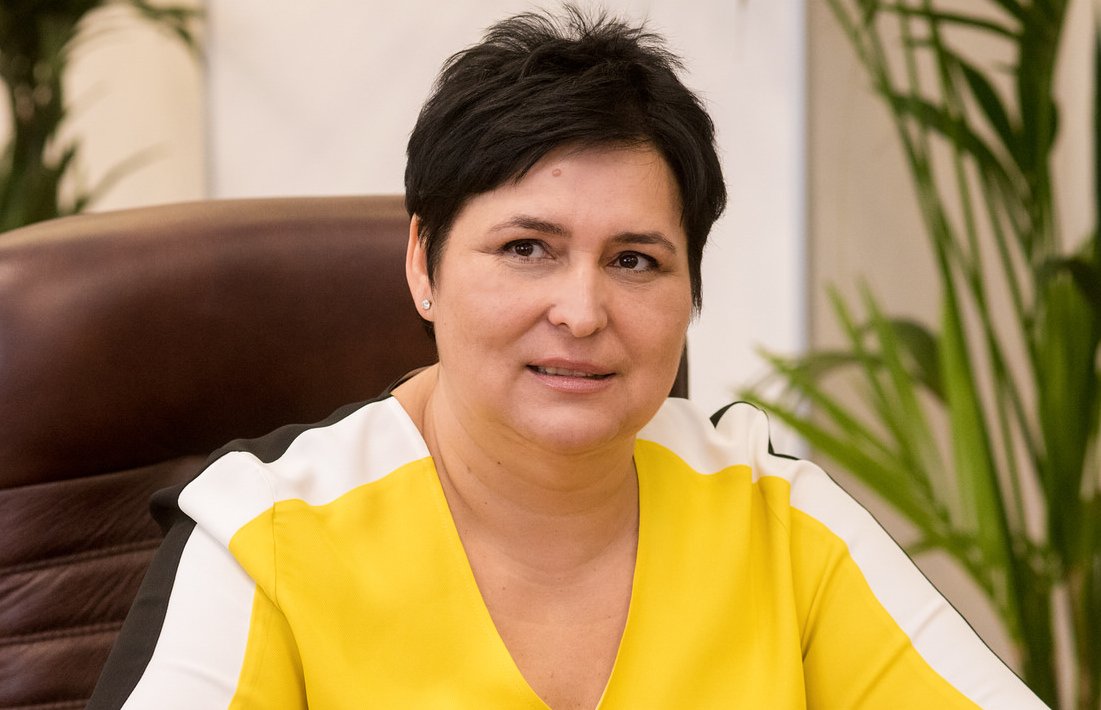 The cunning pandemic has, of course, recalibrated our work – the services that are unrelated to the production cycle now work remotely, but business operations progress routinely. Our customers don't feel the difference. In our work, that have proven to be in particularly high demand now, we certainly leverage all of the telecom achievements like remote offices, corporate and external videoconferencing and other platforms, which allows us to engage external web resources (electronic trading platforms, databases, distance learning, webinars, etc). I could say that many web resources were definitely overhyped, we had to abandon a lot of instruments as poorly established under extreme working conditions. Basically, to put it another way, it's sort of a moment of truth for products and services.
Sergey Ratiev, CEO, RTCOMM GC (part of Rostelecom group of companies):
RTCOMM represents continuous cycle businesses and offers uninterruptible access to communication services. Despite the pressing epidemiological situation, we still carry out our duties and responsibilities of communications personnel with a greater focus on the organizational aspects of safe working conditions for our employees. More specifically, RTCOMM has rolled out mandatory remote work for its office employees whose jobs are unrelated to the direct management of communication networks and customer service quality control.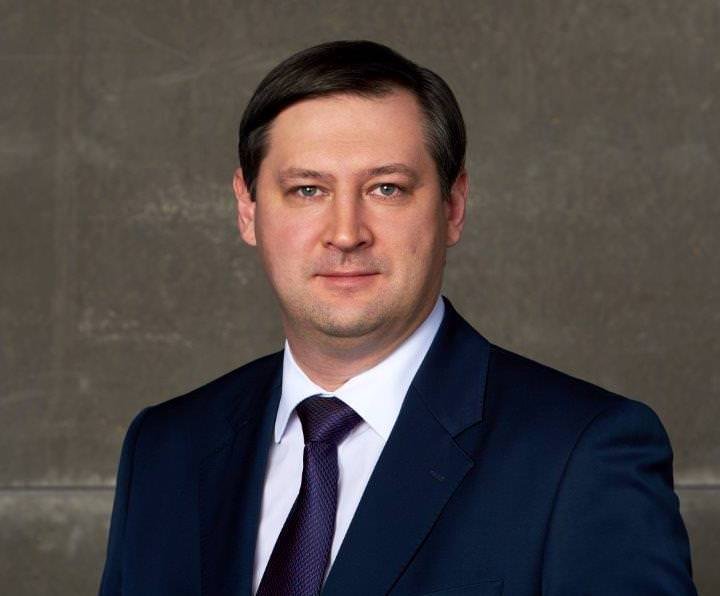 The rest of RTCOMM's operations remain unchanged. We keep on working and ensuring high-quality communication services, whose strategic role across all areas of vital activity of the individual, society and the state is further underlined by the current situation.
Andrey Romulov, CEO, Strizh (member of Iskra Design Office group of companies):
In the first few days of "week off work" we had some difficulties related to the total switch to remote work. Our employees have of course previously used terminal access too – but now it's not an option but rather a necessity. It means new settings for the team, but I think we've already adapted ourselves to them and learnt to solve issues effectively in this mode.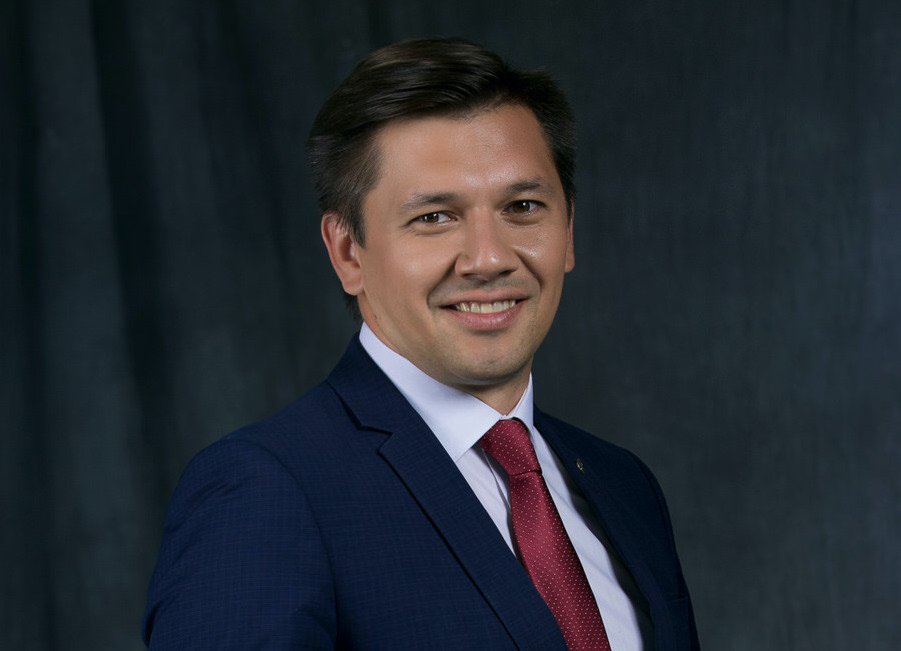 On the other hand, this implies changes in the operations of companies and partners we work with. This primarily refers to transport and cargo delivery. Their operations now directly depend on resolutions of constituent entities. The rumors emerging here and there that any given region is about to close its borders add no sense of certainty to carriers. There's no one-size-fits-all solution here – we try to sort things out on a case-by-case basis, and to reach an agreement.
What opportunities has this crisis situation opened up for you as the leader of a key company of the Russia's satellite industry in terms of business development?
Sergey Pekhterev, shareholder, KA-Internet, JSC:
To be honest, we don't have time to analyze the existing opportunities so far. Put it another way, all projects I'm involved in as a shareholder are now facing a virtually perfect storm, with the dollar exchange rate, the Express-AM6 anomaly and the task of switching several thousands of satellite stations to other satellites, as well as the much-talked-about epidemic converging at the same point in time.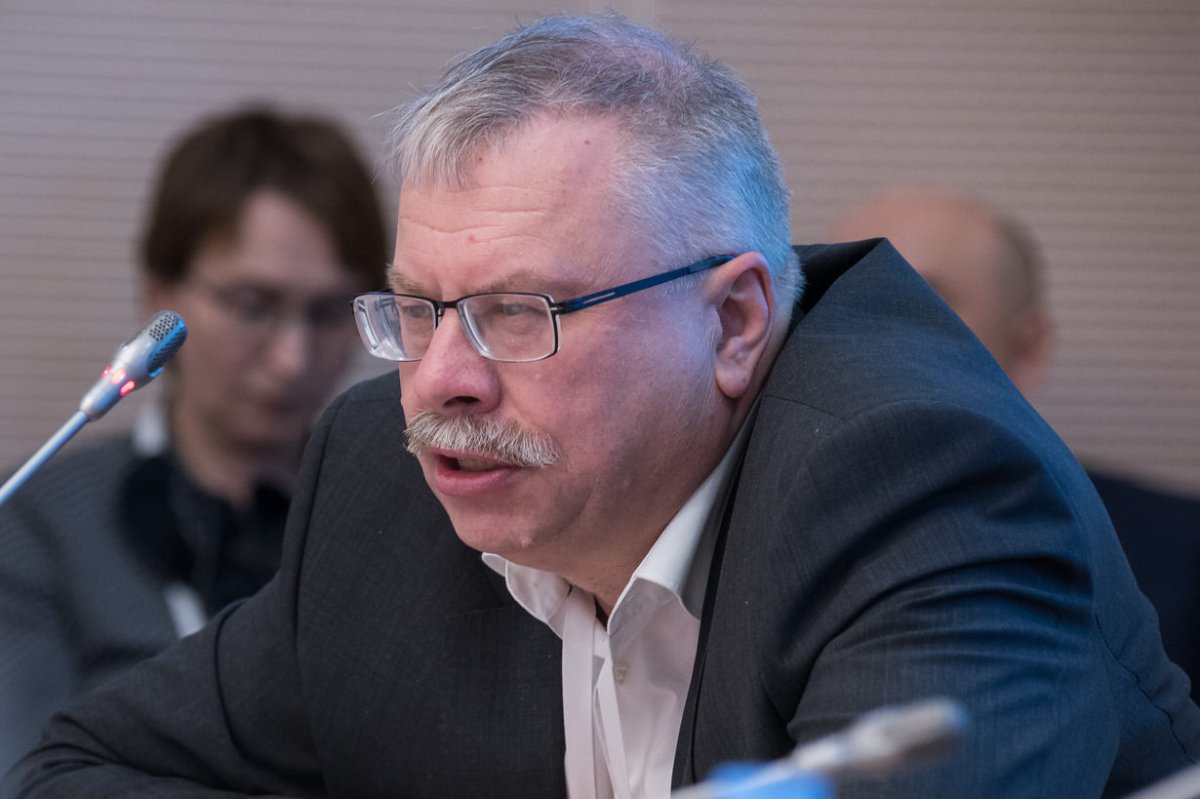 But the real damage it causes for the time being is limited to all kinds of restrictions and bans on ordinary business. For instance, the Director General of one of our companies has visited thee bank branches in an attempt to obtain a trivial electronic digital signature (EDS) and only the head office was in a position to make it… But I quite admit that some six to twelve months from now, when we forget about the AM6 anomaly as well as coronavirus, we'll find out that we were offered that very opportunity at the moment that we successfully seized…
Andrey Romulov, CEO, Strizh (member of Iskra Design Office group of companies):
On the one hand, it's obvious that initially, while users comply with self-isolation requirements, traffic will grow, and so will revenue. It won't cover the adverse effect of exchange rate changes on businesses, but will somewhat level down the customer outflow that will necessarily follow within 1 or 2 months. Many people will end up unemployed, and inflation will rise. It means that the seasonal revenue drop this summer will be aggravated by an abrupt reduction in purchasing power. We're trying to help our customers by informing them of the new opportunities associated with distance learning and remote work, offering them bonus traffic. But we're perfectly aware that professional retraining and customers' adaptation to the new environment can take months or years, whereas the new economic settings shape up in just a matter of days.
Sergey Ratiev, CEO, RTCOMM GC (part of Rostelecom group of companies):
It goes without saying that crisis phenomena often open up new opportunities too. Especially now that we're in the midst of the digital development and mass communications epoch when information flows have been increasingly intensive and the needs for data transmission and receive rates grow day by day. Today, fast broadband internet is a basic need alongside food, sleep, electricity. Satellite therefore comes to the rescue in locations where there's no well-developed optical or cellular infrastructure. I'm certain that fast stable satellite internet is a true lifesaver for some of remote territories in this country. I sincerely believe that as many Russians as possible simply need to be aware of the opportunities offered by the available state-of-the-art satellite technologies. And RTCOMM's team, having assumed the socially responsible role of a leader among Russia's satellite operators for the full year 2019 will use its best efforts to provide massive access to broadband internet and other communication services for everybody who's really interested, for those who desperately need all the benefits associated with full-fledged online life, which has been common for city dwellers for quite a while, to achieve their essential goals.
I can safely say that the daily systemic work undertaken by RTCOMM despite the straight crisis circumstances enables decent quality of life for a considerable number of Russian people who live in a variety of locations country-wide.
On March 25, 2020, the Express-AM6 satellite anomaly caused Ka-band transponders to be switched off. How did customers react? What difficulties were you facing in connection with network switching?
Ksenia Drozdova, Deputy CEO, Head of Business Development, RSCC:
We found ourselves in a very dramatic situation – simultaneously with work amid pandemic we had to promptly migrate the Ka-band customers from the Express-AM6 spacecraft to other satellites. On behalf of RSCC I'd like to express my utmost appreciation and gratitude to the engineers and professionals of the United States' Hughes and France's Eutelsat that arranged for our Hub to be supported and migrated to another satellite in an impossibly short time frame. What makes it especially valuable is the fact that many of them were self-isolated, working remotely and doing everything possible to support operating crews.
Sergey Ratiev, CEO, RTCOMM GC (part of Rostelecom group of companies):
Naturally, any circumstances that affect the stability and quality of service, even straight force majeure, are generally perceived by users as unsatisfactory. In this context, the highest priority is given to important work aimed at promptly informing subscribers of the causes of service failure and the time limits for restoring it to its previous quality. This task was also completed by RTCOMM's team in a short time frame, we informed our customers and explained our further actions to them. Our subscribers generally perceived the situation they faced with tolerance and understanding, evoking our deep appreciation.
Most customers have already been migrated to the new spacecraft Express-AMU1, access to quality services for all of them will be restored shortly. We're in close contact with all partners that ensure subscriber connection chain, including the technical functions of RSCC.
Sergey Pekhterev, shareholder, KA-Internet, JSC:
Subscribers reacted like normal people: a tornado of calls broke out in the morning of March 26, almost paralyzing our call centers. But since RSCC informed us in a timely manner that the AM6 situation could take such an ugly turn, we had a few days to develop a strategy to rectify this situation. By the morning of March 26, all of the call center's operators had crib notes in place, saying where exactly any particular customer would be migrated. The first few migrations commenced virtually 2 or 3 days later; luckily, we had the opportunity to migrate customers in the Krasnoyarsk Territory to the Express-AM5 satellite. The hysteria thus did not occur as subscribers saw our professional approach and a complete lack of panic or bewilderment on our part.
As far as difficulties are concerned, the size of this country and our roads pose the biggest challenge. As I see it, people erroneously say that the problem of this country is bad roads while the true problem is the lack of roads at all, even bad ones. For example, the road to the historic towns of the Krasnoyarsk Territory, such as Turukhansk, is the great Yenisei river, so terminals won't be delivered there until river navigation commences in late May. What's more, the town has too few billionaires to pay for the air delivery of VSAT terminals with 1.2 m antennas, weighing about 60 kg, worth 300 rubles/kg.
Andrey Romulov, CEO, Strizh (member of Iskra Design Office group of companies)
Migration to the Express-AMU1 is a good solution in the sense that it requires no user equipment replacement. It doesn't rule out the operating costs associated with installation crews, but enables equipment and delivery savings. What matters to customers is the promptness of migration and the fact that service fees remain unchanged. We had some difficulties with migrating customers to a new board, but they've almost been resolved. Unfortunately, migration to the Express-AMU1 suits only 20% of our customers that have been affected by the accident.
To date, we've migrated less than half of the stations. As I've already mentioned, this plan is suitable for migrating as few as 20% of our customers. However, our colleagues from RSCC and ourselves have found engineering solutions for all users and agreed on the future terms of service on alternative boards. The bad news is that customers need equipment replacement in order to migrate to these satellites. What it means for us is significant investment in subscriber sets, delivery, installation crew operations. Besides, the pandemic gives rise to many logistics problems. It's not an overall easy migration but I'm confident that the active participation of our colleagues from RSCC will help it succeed.
Did traffic consumption go up during the first all-Russia week off work, when people were staying at home?
Andrey Romulov, CEO, Strizh (member of Iskra Design Office group of companies)
Yes, there has been some increase, so far at the operator level, of 10% to 15%. I think that growth will persist – after the first week off work schools, colleges and higher education institutions return to distance learning. Employers have received explanations from Mintrud (the Ministry of Labor and Social Protection), some of them will make their employees switch to remote working. The prospects for consumption growth of up to 20% look fairly realistic.
Sergey Pekhterev, shareholder, KA-Internet, JSC:
It's still too early to measure traffic, but, interestingly, we've noticed that many "summerhouse residents" in the Moscow Region have reanimated their satellite terminals abandoned long ago. Apparently, 4G networks might have been unable to cope with the traffic from subscribers who have urgently self-isolated in their summerhouses with children on a large scale. As for our conventional subscribers represented by satellite internet users who live in the remote settlements of Russia, for instance in the Kamchatka Territory, their habitual lifestyle hasn't been strongly affected by recent orders "from above" to close restaurants, nightclubs, theaters and cinemas, cancel football or ice hockey matches, flights to Europe or Bali.
Sergey Ratiev, CEO, RTCOMM GC (part of Rostelecom group of companies):
The internet traffic consumed by our customers in the mass segment (if we primarily refer to that segment) has not increased greatly in the past week. And here is why, as I see it. The audience of consumers of satellite communications services differs from home internet users in urban apartment buildings. The model of traffic consumption by city dwellers greatly depends on their daily routine – they normally spend the majority of their time at work; evenings and weekends, at home. Now that the President of Russia has extended days off work until the end of April, the traffic rate of urban users has naturally grown considerably due to a forced relocation of job functionality and communications to home settings. It goes without saying that the need to stay at home is putting upward pressure on the share of online entertainments too, such as the views of movies and TV series, streams, game service uses. As for the consumers of satellite internet, they mainly live in remote and hard-to-reach areas where they conduct their own business or are socially active. This means that our service adds applied rather than entertaining value to them. We often conduct customer surveys in order to gain a better understanding of their profile and the life cycle of our service and we see that satellite internet, apart from regular surfing, is mostly used by our subscribers to accomplish specific tasks, such as the management of resource accounting and planning of agricultural and hunting farms, tourist camps, to render educational services and create training programs, provide internet support for smart home services, handle business, personal, academic correspondence, purchase airline and railway tickets, register hunting shotguns and so on – it's a very extensive list. We can generally see that for the time being the high alert and self-isolation regimes being ordered in different regions of Russia are more likely than not to have greatly changed the model of traffic consumption by our customers. Let's see how the situation will evolve by the end of April.
How do the setters and installers of satellite equipment work in the period of nationwide self-isolation? Does your company offer an option for completely remote purchase and payment for equipment, its installation and selected tariff? Do you practice contact-free deliveries or special sales promotions?
Sergey Ratiev, CEO, RTCOMM GC (part of Rostelecom group of companies):
All our business units whose functionality is related to subscriber installation and switching operate in normal active mode. We use different channels to inform and give advice to our customers. Including videos, visual instructions on equipment assembly and connection. Cutting-edge digital services of banking institutions and courier services allow our customers to select an optimal method for equipment purchase and delivery. Including distance and contact-free methods.
We consistently implement an integrated marketing strategy for 2020, launching to the market up-to-date offers for the potential consumers of fast satellite internet access services as per the approved schedule. As part of our marketing strategy we launched a special program called "Triple Attack on Prices" in late March. During the strategy campaign between March 27, 2020 and June 30, 2020, a special price of RUB 9,990 was set per satellite internet connection kit using the Ka-band Express-AMU1 spacecraft.
Sergey Pekhterev, shareholder, KA-Internet, JSC:
Our installers burn the candle at both ends, sleep in cars for 6–7 hours, running around the neighborhood migrating stations from one artificial earth satellite to another. The good news is that they're in the "busy season" now and will earn good money.
We keep on using all online communication tools. But in the first three days we did indeed sent to the "front line" almost all of our free people who were able to hold the phone handset in the hand and didn't stutter. We've had no days off work since March 26 yet.
It goes without saying that we also have distance selling methods in place, it would be hard to imagine any other selling method for Russia's remote regions. As for "contact-free deliveries," we don't especially practice "contact" ones either – they're handled by transportation companies or Russian Post. I hope that I'll keep my business of satellite communications operator and my employees will keep their jobs as engineers and we won't have to retrain as couriers and master "contact-free delivery."
On the proposal of RSCC, in February and March we were getting ready for the promotion commemorating the 75th anniversary of the Victory, we prepared tariffs and discounts for new subscribers. Unfortunately, the AM6 problems seriously deranged our plans. By April 21, we'll certainly cope with the hottest phase with respect to the AM6 and start promoting this event vigorously. So far, "It's the eye of the tiger, it's the thrill of VSAT, Risin' up to the challenge of the downtime..."
Andrey Romulov, CEO, Strizh (member of Iskra Design Office group of companies)
Even if the managers of partner companies did have some plans to self-isolate for a couple of weeks, they'll hardly manage anymore. Everyone understands that lengthy downtime is unacceptable, especially in the current situation. There's a lot of work to be done and partners have to work under pressure.
As for distance repointing of equipment, yes, we do have this opportunity. Some time ago we developed detailed instructions for customers in the mass market. They required minor supplements in the current situation. We set up a few outgoing campaigns in a variety of user scenarios, give detailed instructions and help remotely. Some users successfully switched their antennas to alternative satellites. But most users need on-site assistance – antenna often needs to be relocated and not just repointed. In this case, no matter how detailed our instructions are, it's mainly about physical strength, the availability of tools, experience and assembly skills.
We reinforced our Contact Center, we not only process incoming inquiries, but also launch outgoing campaigns in a variety of scenarios for proactive distance repointing. We also set up an integrated digital environment, a real-time infobase which amalgamates all accident response information online.
The user can order equipment from our online store, for the delivery of sets to our customers we use the services of Russian Post and transportation companies that offer contact-free delivery. Our users can pay for the services in whatever ways they find convenient, including online. The latter represent nearly 70% of the total audience.
Our marketing activity is aimed at both retaining and attracting customers. On the one hand, it's important for us to support users in these hard times – that's why we make more traffic available for the period of self-isolation. On the other hand, we remember about our potential customers. Together with RSCC we offer bonuses for village acquisitions. This promotional event initiated by Russian Satellite Communications Company marks the 75th Anniversary of the Victory. The new representatives of Strizh internet operator become participants in the promotional event in our variation. Representatives often assume the social mission of developing digital awareness in remote areas, teach older users to perform the operations we find simple. These people matter a lot to us as well as to their fellow villagers: it is them who voice the wishes of community, initiate the tackling of local problems and awareness raising. It's important for us to render assistance and express our gratitude to them, it's therefore them who became the target audience of this promotion.
The operator community goes into overdrive and remains optimistic, but it takes a very cautious view in its forecasts. How is the balance of power shifting and what will the market look like after the epidemic?
Ksenia Drozdova, Deputy CEO, Head of Business Development, RSCC:
Border closures and the suspension of commodity flow for an indefinite period make the issue of local content in full production especially acute. The international integration of manufacturing processes, which lowers production costs and is much loved by investors in normal life, played a cruel joke: operators are unable to perform the existing contracts for communication networks – equipment remains incomplete. It's a new challenge of our time and a material for thought.
The analytical reports of major agencies as early as February predicted the explosive growth of consumption of communication services in maritime, aircrafts, and cargo transportation. In the past three months, we've experienced to the fullest how fragile this world is and switched our focus to the remote opportunities of full-blown offices of individual consumption! Whole sectors of the economy, including the advertising market, air transportation, tourist business, have been non-existent in the models we've seen in the past three months. It'll affect the adjacent businesses one way or another and can, of course, impact the business of any telecom operator. In the past three months, we've witnessed and participated in the change of industry majors – psychologically, the speed is very hard to realize! We're starting to grope for new business models…
When it comes to the personal experience of working amid the COVID-19, what impressed me most is a fantastically responsible attitude of each and every employee of our company, our friends and colleagues overseas towards their work, the feeling of a partner's shoulder and the belief that together we can cope with any tasks, no matter how difficult they are. I think it's the ultimate act of engineering heroism for the sake of people on the planet!----