In the situation when COVID-19 pandemic has closed borders and cancelled all offline industry events, this online format helps the members of the Organization and industry professionals to keep updated on the satcom industry news and to deliver their thoughts and ideas to the satcom society. The format of "Voice of Satellite Industry" is a series of interviews with the members of the Intersputnik Operations Committee. These interviews are preformed by the Chairwoman of INTERSPUTNIK Operations Committee Ms. Ksenia Drozdova. This time the "Voice of Satellite Industry" presents an interview with Mr. František Šebek from Czech Metrology Institute (Prague), who has been representing Czech Republic in the Organization for many years.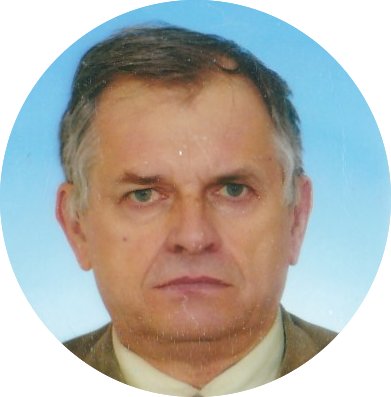 Mr. Šebek has got an engineering educational background graduating from the Technical University in Prague. Later he completed various internship programs in satellite Fixed and Mobile satellite service operators, teleports, satcom equipment vendors and ITU. In 2000, he successfully maintained a thesis for a Ph.D at Czech Technical University in Prague. Mr. Šebek gained vast experience in satellite telecommunications during his professional career in research labs, technical teams and advisory boards of Telecommunications Research Institute in Prague, Inmarsat and Intercosmos. František Šebek was responsible for modernization and expansion of the Intersputnik ground system in former Czechoslovakia. As well as for installation and operation of first Intelsat earth stations in Czech Republic. Since 2008, he has been working for Czech Metrology Institute dealing with the certification of radio communications and telecommunication terminal equipment, frequency planning, and satellite communications.
František Šebek has got a very deep knowledge of satellite communications both from technical and economic sides, and was heavily involved in INTERSPUTNIK's operations and projects during last 30 years. As a result Mr. Šebek's vast expertise and professionalism has been acknowledged by the members of the Organization and he has been elected as the Chairman of the INTERSPUTNIK Audit Committee for several terms. In this position Mr. Šebek is inspecting all financial and economic activities of the Organization to ensure that its financials are kept in order and economic activities stay in line with the current trends of global satcom market.
Ksenia Drozdova: Czech Republic has been integrating more actively into European space programs in recent years. More than 50 Czech companies deliver services to European Space Agency (ESA) by supplying computer software, spacecraft and launcher parts, as well as solar panels for satellites. What is really interesting, is that ESA incubator has got at least 21 Czech startups. 23 spacecrafts have been manufactured with the participation of Czech companies and two national satellites launched. Moreover, the headquarter of European Global Navigation System «Galilleo» is located in Prague. In 2021 the Prague office will be expanded. It will be responsible for European Earth Observation and Remote Sensing system – "Copernicus", "Govsatcom" project (government communications network) and monitoring of near-earth space. This means Prague will become one of the major space centers in the European Union. In this connection Mr. Šebek could you please tell us more in details about the development of space related technologies in Czech Republic, and what cooperation opportunities with Intersputnik you may observe?
František Šebek: The Czech Republic joined ESA in November 2008 and the Ministry of Transport provides the only formal interface wit h the European Space Agency in the Czech Republic. The Ministry of Transport is also responsible for all space issues in the European Union, in particular for European space policy and governance related to the Galileo and EGNOS programs. The Copernicus program shares its responsibility with the Ministry of the Environment. The successful offer for a position at the European GNSS Agency (GSA) in Prague was also coordinated by a team from the Ministry of Transport. The GSA is to be transformed into the EU Space Program Agency (EUSPA) from 2021.
Organization of space activities:
Since 2011, the Ministry of Transport of the Czech Republic has been the coordinator of all space activities in the Czech Republic. For effective and transparent coordination, the Minister of Transport has set up a coordination council as its permanent advisory and initiating body. The Coordination Council has set up cross-cutting committees as an interface with industry and academia - "Industry and Applications" and "Scientific Activities". The Committee on "Security and International Relations" deals with the security and international aspects of space activities. The Ministry of Transport is responsible for the elaboration and submission of the National Space Plan to the Government of the Czech Republic. The document was updated in cooperation with other relevant Czech ministries and bodies and the new plan was approved by the government in October 2019. The National Space Plan 2020 - 2025 is the basis for deciding on further Czech involvement in space, supporting industry and academia and participating in European and international projects and programs.
The Czech Republic is one of the centers of the European space industry and satellite applications. ESA BIC Prague programs create opportunities for young projects that are transforming space technology into a business dormitory. The ESA BIC Prague incubator was founded in 2016 and two years later was joined by ESA BIC Brno. Both branches provide an incubation program for up to two years with a selected "startup" with a cosmic overlap. Incubation includes financial support and professional business and technical advice. Soon, ESA BIC Prague will also present a new program for highly innovative projects. Successful startup projects include the development and production of subsystems for use in the space industry. For example:
Optical elements - polarizers
Spectral radiation detectors
Production of tantalum capacitors for space environment
Electricity sources for satellite systems of the Energy Bank
Optical communication systems
Subsystems for rocket motor thrust control and others.
In total, 26 proposals out of 43 received and evaluated have been funded so far, ie a success rate of around 60%. Of the 18 independent entities, the contract was awarded to 17 industry and 1 academic community. On 14 October 2019, the Government of the Czech Republic approved the new National Space Plan for the years 2020 to 2025, which builds on the government's efforts to date to support the development of the space industry and science. Through the new space plan, the Ministry of Transport wants to support the further growth of the space industry so that Czech companies can supply more complete components of satellites and launch vehicles, such as entire instruments or satellite platforms. We also want to focus on supporting innovation, education in technical subjects, technology transfer, support for promising ideas and their marketing, and closer cooperation between universities and industry.
The EU's framework program for research and innovation for the period 2021-2027 is the Horizon Europe program. The program aims to support the creation and dissemination of high quality knowledge and technology, strengthen the development impact of research and innovation, support and implement EU policies, support the deployment of innovative solutions in industry and society to address global challenges and foster industrial competitiveness; to support all forms of innovation, including breakthrough ones, to strengthen the implementation of innovative solutions; and optimize the delivery of these investments for greater impact within a strengthened European Research Area. Space activities will be part of the "Digital, Industry and Space" cluster. The program is currently under preparation, and Horizon Europe is expected to support the following activities in the EU Space Program:
development of applications and services for Earth observation, satellite navigation and communications, support in the penetration of these applications into the user community;
development of satellite navigation receivers;
processing of scientific data;
technological development (mostly in cooperation with ESA), potential support for some activities in the field of launch vehicles;
Innovations in space activities and space-related domains (mutual enrichment of sectors with eg artificial intelligence). In the spring and early summer of this year, two foreign industrial days were planned for cooperation in space activities with Great Britain and the Netherlands.
Because of COVID-19, the preparation and subsequent organization of both events was eventually postponed.
With the gradual revival of activities and the improvement of the situation, it will be necessary to follow up on these activities.
Due to its professional focus, the activities of Intersputnik do not correspond to the above-mentioned activities like research and development of space components. However, if there will be interest, I can help with securing some contacts with the GSA or ESA.
Ksenia Drozdova: Thank you Mr. Šebek, I assume establishing relations both with GSA and ESA are essential for future development of the Organization, so we will definately should disucss this more in details inside the Operations Commitee. My next question is as follows, you have been representing Czech Republic in Intersputnik for many years. And during this time satellite communications market has been changed dramatically. New frequency bands, non-geostationary orbits and etc. are rapidly commercialized. Moreover, you are a Chairman of Intersputnik Audit Committee. So, you evaluate operation activities as well as the Development Program of the Organization. Based on your unique experience in space communications and as an Organization's auditor what current satcom market trends you consider relevant to be specified in Intersputnik Development Program?
František Šebek: The global situation on the satellite market today is that during last four years revenues of almost all fixed satellite operators have been decreased: Intelsat (the largest satellite company in the world), Eutelsat S.A. (French satellite operator ranked first in terms of turnover among satellite operators in the world), Telesat (Canadian satellite operator, fourth in the world in the fixed satellite services market) and SES S.A. (global satellite operator, the second largest satellite operator in the world in terms of turnover). The fact that Intersputnik shows an revenue increase has its specifics, which may not be permanent.
To maintain this trend, I believe that with its existing portfolio of services, it is necessary to deal more and more actively with the offer of its services as an operator to areas where the market is still unsaturated. Also, it is important to ensure more usage of new frequency bands (Ka and higher) for which there is and will be a growing demand. This may be implemented both on leased satellite transponders and, as an option, on Intersputnik own satellites, which the Organization could launch in the future, in cooperation with solid partners (e.g. through investment incentives). An equally important fact is the current trend in satellite operators - to provide full range of satcom services, not just leasing transponders on satellites. For Intersputnik there are two options to be able to provide these services: first is to modify its basic documents, and second option is to provide these services in cooperation with its subsidiary company – Isatel using revenue sharing model.
It is also essential to consider future development opportunities in the field of non-geostationary satellite systems, but at this moment I do not see real possibilities.
So maybe it is worth initiating a separate discussion within the Operations Committee. Furthermore, it is important to remember about advertising and educational activities within the Organization.
Ksenia Drozdova: Today the main topic in the global telecom agenda is the implementation of 5G related technologies and solutions. We all understand the opportunities which broadband applications provide in the framework of Industry 4.0. What do you think of Intersputnik transformation from international satellite communications operator into the operator of digital services, based on satellite communications? Is it possible?
František Šebek: Industry 4.0 is currently a very popular term, which is cited in many sources throughout the Internet. This is not a standard, but rather the current trend of digitization, which is becoming clearer every year. This trend is trying to increase the demand for new modern technologies. This is associated with the inevitable robotization and automation of all possible systems and processes, so that they are as independent of human operation as possible. There are potentially many positives in the idea (increased production capacity, increased productivity, cheaper maintenance of any system, more efficient processes, etc.), but there are also possible negatives in terms of job loss for people who are doing manual to robotic repetitive work. Industry 4.0 builds on the inventions of Industry 3.0. Production systems are supplemented by a network connection and the Internet. This allows you to communicate with other devices and inform about your own status. They can communicate with virtually anyone. This is the next step in production automation. The connection of all systems to the network leads to the creation of systems, and thus to the creation of Intelligent Factories. Precisely set pre-production processes are a prerequisite for these factories, and their digitization will enable companies to run a perfectly automated factory.
The basic characteristics of intelligent factories corresponding to the Industry 4.0 concept are:
production processes are optimized throughout the production chain with the help of integrated IT systems;
isolated production lines are replaced by automated production lines;
physical prototypes are replaced by virtual designs of products, means of production and processes, their commissioning is implemented in wide cooperation of manufacturers, suppliers and end users;
flexible production processes enable efficient production of even small series of products;
the production equipment self-optimizes and configures itself due to the automation and robotization of the production process and automatically adapts to the needs of production.
All this places extremely high demands on communication between the individual components involved in the processes within Industry 4. The areas of interest of Industry 4.0 are huge: IoT (internet of things), cloudy, cyber security, big data, artificial intelligence, service integration, data validation , process cooperation, automation and more. Let's focus on the most important of them in terms of communication systems – IoT.
IoT is a vital part of digital manufacturing. Control and integration are some of the areas that require special attention. The IoT concept represents a major shift in the areas of information and communication technology, where instead of connecting end devices, physical objects will connect to each other and communicate with anything. The idea of interconnected objects was supported by the emergence of wireless sensor networks in the late 1990s, when advanced monitoring applications emerged. Built-in computing and low-power wireless communication devices effectively support connections between intelligent objects. Recently, the concept of IoT has further expanded into the Internet Nano Things (IoNT). The IoNT concept has been described as systems where miniature or passive sensors connected by nano-networks can obtain data from fine grains from hard-to-reach places such as the human body or inside complex machines. Some of the leading technology companies, such as Cisco, IBM are now pushing the boundaries of IoT, calling the region IoE (Internet of Everything), a further generalization of the IoT concept.
In terms of the use of satellite systems for this area, I consider it one of the pioneering acts to test MediaTek's standard NB-IoT chip on the Inmarsat satellite network. The experiment showed that small-scale mobile network technology works efficiently through geostationary orbiting satellites and is able to provide a very cost-effective way to ubiquitous hybrid global IoT coverage, according to Jonathan Beavon, chief executive of Inmarsat Product Group. Unfortunately, no technical details about the experiment and the technologies used in it were given. Nevertheless, we can already draw two important conclusions. First, existing geostationary (GEO) satellites can be used to work with 5G networks. Recall that for the experiment it was not necessary to launch any new specially modified object into orbit. All tests were performed using the geostationary communication satellite Inmarsat-4A F4 (AlphaSat), which has been hovering over the equator for 8 years.
Second, MediaTek has succeeded in creating a universal terminal based on the NB-IoT (NarrowBand-Internet of Things) chipset for connecting both satellite and cellular networks of the 5G standard. Thus, traditional GEO satellite technologies seem to be finding their way into the fifth-generation network system.
Over time, Intersputnik will have to adapt to new conditions in both the technical and organizational-business fields. In my opinion, a gradual transition (under the conditions mentioned in the previous point) to new activities will be necessary. Overall global developments, let's call it progress, will not stop - unless there is a big natural or other catastrophe.
***