Azercosmos, the premier satellite operator in both Azerbaijan and South Caucasus, was established in 2010 by the Decree of the President of the Republic of Azerbaijan, Ilham Aliyev.
The company provides satellite-delivered communication and Earth Observation services to its customers for the public and private sectors.
Aspiring to make Azerbaijan one of the driving forces of the global space industry, Azercosmos aims to provide customized solutions based on advanced technologies for peace and prosperity. Keeping customized excellence at the heart of the organization, capacity leasing, broadcasting, telecommunication, and teleport services are amongst the high quality and reliable services offered by Azercosmos. All satellite operations are performed entirely in Azerbaijan by Azerbaijani specialists.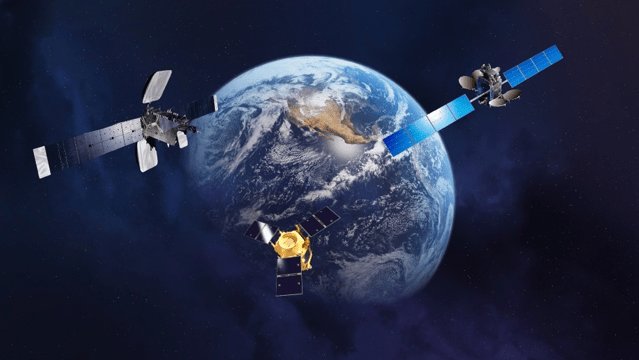 Azercosmos operates three satellites: telecommunication satellites Azerspace-1 and Azerspace-2, launched into orbit in 2013 and 2018 respectively, and the Earth Observation satellite Azersky which was launched into space in 2014. Azerbaijan's first-ever telecommunication satellite Azerspace-1, having advanced design and flexible switching capabilities, provides access to information and communications services in its coverage area, including countries of Europe, Africa, Central Asia, Caucasus, and the Middle East. Azerspace-1 is designed to provide broadcasting and telecommunications services, such as VSAT, and platform solutions to meet government and corporate customers' demands.
Azerspace-2 satellite is designed based on a highly reliable SSL 1300 satellite platform by US-based company Space Systems/Loral (SSL). Having an orbital position of 45º East, it provides highly-reliable broadband and broadcast solutions to its customers in Europe, Central and South Asia, the Middle East, and Sub-Saharan Africa. Along with the increase of coverage area and spectrum of services provided by Azercosmos, Azerspace-2 also serves as a partial back-up for the first telecommunication satellite Azerspace-1.
Azercosmos' Earth Observation satellite Azersky, in its turn, has a broad range of applications including but not limited to defense and security, emergency response, exploration of natural resources, maritime surveillance, seafaring, environmental protection, urban planning, cartography, agriculture, and tourism.
Azercosmos is very active in the international space arena and represents Azerbaijan in many space-related exhibitions and events, such as IBC, CABSAT, AfricaCom, CSTB, IAC and many others.
Azercosmos makes a great effort to diversify its services and enter into new markets. Currently, Azercosmos has customers in EMEA and the CIS regions. By segment, the largest share of services falls on the part of Video services, followed by Data and OUS services.
At the moment, Azercosmos broadcasts over 200 TV and Radio channels around the world via Azerspace-1 and Azerspace-2 satellites. The CIS region, being one of the prioritized and most active regional customer bases of Azercosmos, utilizes these satellites through which popular channels such as Moldova 1, Kyrgyzstan TV, Kavkazia TV, Azia TV, Music Box, Radio Luks, Yuvelirochka, TNV Planet, Region TV, and others are being broadcasted. VES-Media's Distribution Manager, Yuliya Averkina, emphasized the benefits of cooperating with Azercosmos and broadcasting Yuvelirochka channel via Azerspace-1 satellite on the outreach to a larger audience in over 30 countries and added: "In our turn, we would like to thank our reliable partner Azercosmos for providing us access to global television broadcasting market. We hope for mutually beneficial and long-term cooperation".
The Radio and TV center of the Public Radio and TV broadcasting corporation of the Republic of Kyrgyzstan (KTRK) is one of the long-standing customers of Azercosmos. Having been using Azercosmos' services since 2015, KTRK expressed their thoughts on Azercosmos' professionalism: "During the time of our cooperation, the employees of Azercosmos have shown themselves as the true professionals who track the quality of their services and take the wishes of the customer into account. We would like to mention the efficiency of Managers and Customer Engineers in the provision of high-quality services".
From a technical point of view, Azercosmos holds a competitive advantage in the region and satisfies customers amongst the MENA countries as well. "We have been working with Azercosmos for a long time and are very satisfied with the services they provide. Azercosmos has been a reliable Data supplier to Opextel over the past years and has earned our trust. The technical team's professionalism and support is highly commendable" said Kami Amon, CEO at Opextel Ltd. In the African market too, Azercosmos has established strong partnerships, one of which was signed with INTERSAT at IBC 2019 in Amsterdam. This partnership enables Azercosmos to utilize INTERSAT's teleport and ground infrastructure and expertise to deliver consumer broadband and enterprise services to every city, town, and community on the continent. "Our agreement with Azercosmos is a significant step towards extending state-of-the-art and highly-affordable services specific to the continent of Africa, using our newly launched SkyFi services. With this service we've set a new trend for Broadband Satellite Internet by delivering a service that gives consumers unlimited data with faster speeds and better service experience" said Hanif Kassam, CEO of INTERSAT.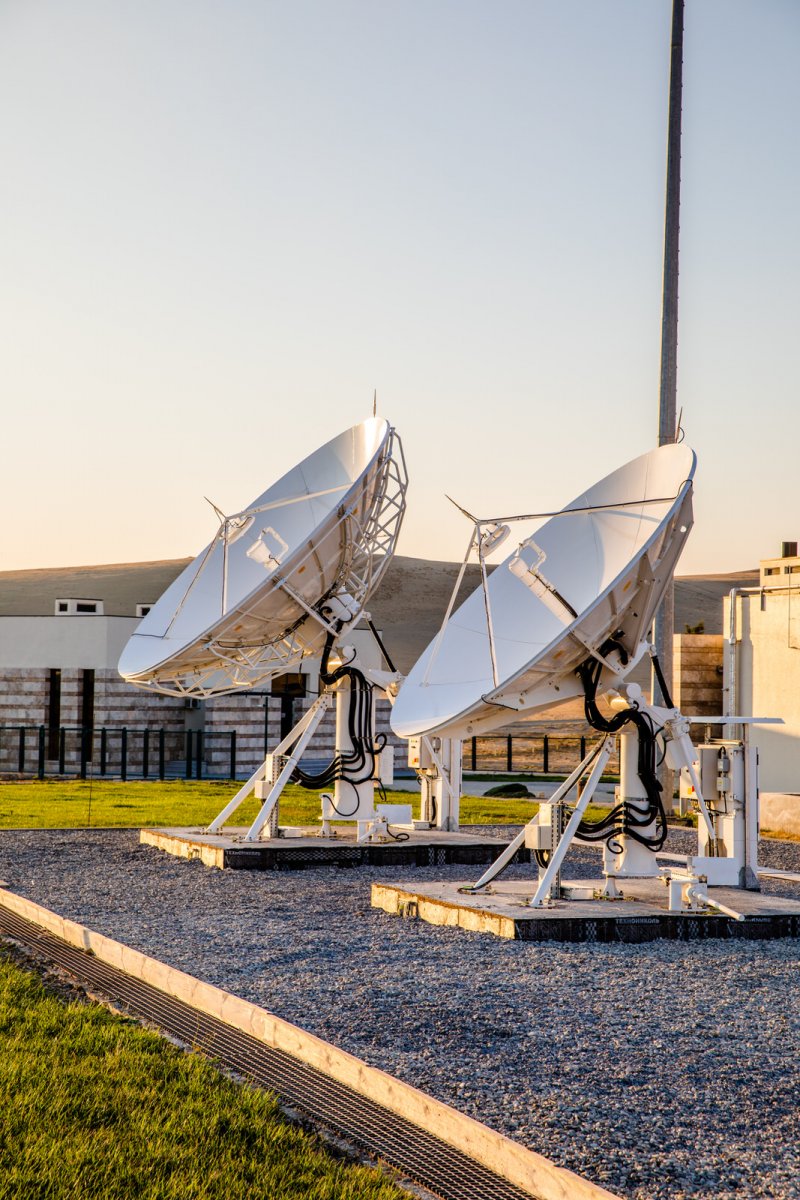 Along with capacity leasing, broadcasting, and telecommunication services, Azercosmos provides teleport services that allow signal reception via intermediary satellites, Metronet, and fiber. Azercosmos' teleports are located in Baku (6.5 m.), Tbilisi (3.7 m.), Bishkek (3.8 m.), and Istanbul (2.4 m.), its partner teleports are located in Europe and Africa.
All Azercosmos' satellites are operated from the Main Satellite Ground Control Station (MSGCS) of Azercosmos that is located in Baku and Backup Satellite Ground Control Stations, located in Nakhchivan Autonomous Republic and Malaysia. Besides being home to Azercosmos' teleports, MSGCS has Azercosmos Ground Station (AGS), which is a universal ground station, ideally positioned at the unique location between Europe and Asia. This Station provides satellite operators with secure, highly reliable services, enables a real-time transmission environment for satellites in Low Earth Orbit and MEO satellites, and has the capacity to provide on-demand and continuous services to all global satellite operators. The ASG consists of a 5.5m S/X-Band antenna system and a network infrastructure that makes it compact and versatile. IP connection to two backbone optical lines provides network resilience and redundancy. Moreover, the AGS has the ability to be flexible in terms of system configuration and modulation, based on the technical requirements of customers.
One of the partners of Azercosmos, CEO of the Japanese Ground Segment as a Service Provider Infostellar, expressed his pleasure to work with Azercosmos saying "It is important to have a ground station in the right location for delivering satellite remote sensing images at the right time. Azercosmos' ground station is located in a unique position, which with our platform, will allow satellite operators to design and deploy a strategic ground station network for their satellite data intelligence service. We are very happy to improve the coverage of our platform together with Azercosmos' professional, reliable ground station team."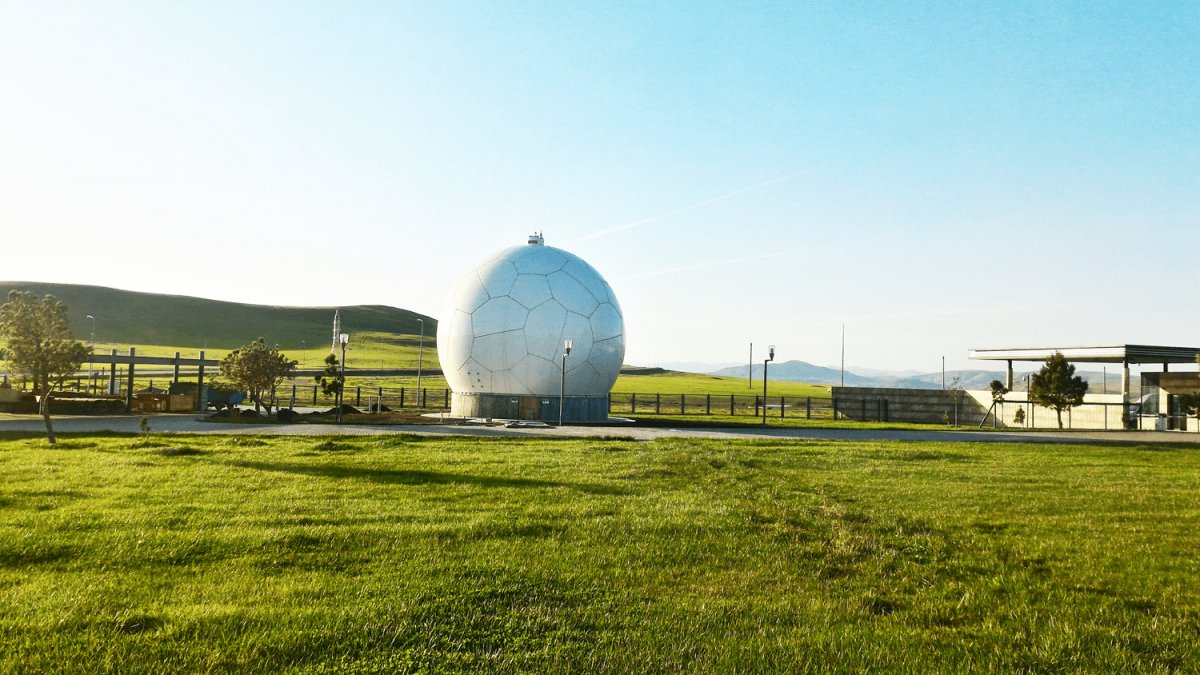 Strategic development plans of Azercosmos include the diversification of its services, and this year the company entered the market for HUB Services and launched a NEWTECH HUB, which is the multi-service platform to support different traffic types such as video, audio, data, voice, and datacasting via satellite communication. Key features of the installed HUB are its capacity to build multiple satellite networks, utilization up to 800 Mbps of satellite capacity, possession of carrier-grade reliability with built-in redundancy, clean channel technology, and complete traffic processing with QoS, congestion management, enhancement, and encryption.
By providing all of these diverse services Azercosmos secures a spot in the international space arena, as a highly reliable satellite operator, that provides customized high-quality services and also prioritizes customer feedback.
***